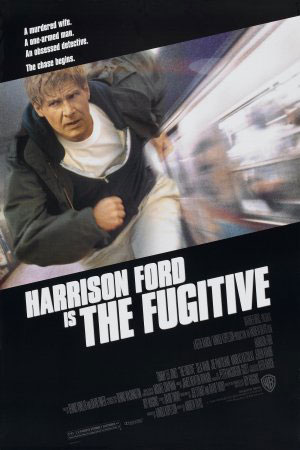 Warner Bros. Home Entertainment has announced The Fugitive 20th Anniversary Edition will release to Blu-ray Disc on September 3, 2013. The Fugitive was first released to Blu-ray Disc in the format's early stages way back in September, 2006. If you're looking for bargain BDs, you can usually find the title for less than $10. But the '20th Anniversary Edition' packs more than just the film. There's a new featurette titled "The Fugitive: Thrill of the Chase," which includes audio interviews Harrison Ford, Tommy Lee Jones, and director Andrew Davis.
'The 20th Anniversary Edition' also includes an introduction by Andrew Davis and Harrison Ford, behind-the-scenes featurettes "On the Run with the Fugitive" and "Derailed: Anatomy of a Train Wreck," original theatrical trailer, and the Warner Bros. 2000 pilot "The Fugitive" starring Tim Daly as Dr. Kimble.
The Fugitive (1993) is classic Harrison Ford and listed as one the 100 Most Thrilling American films by The American Film Institute. In The Fugitive, Dr. Richard Kimble (Ford) is headed for jail under false accusations he murdered his wife. He escapes during transport and is hunted by United States Deputy Marshal Sam Gerard (Tommy Lee Jones).
The Fugitive 20th Anniversary Edition carries an MSRP of $19.98.
Source: Warner Bros.