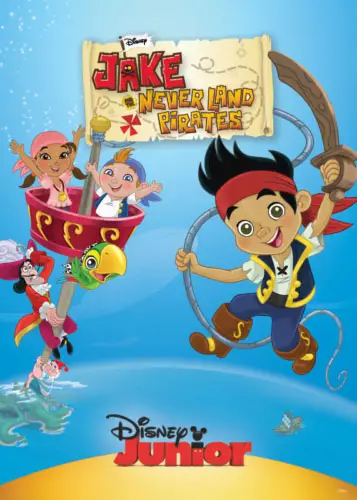 Netflix and Disney/ABC Television signed a multi-year distribution deal involving five Disney Junior and Disney XD shows. New Disney shows queued up today in the Netflix Instant Watch library include Jake and the Never Land Pirates and Tron: Uprising, both of which are now exclusive to Netflix. Other popular Disney shows Handy Manny, Special Agent Oso and JoJo's Circus will also be added to the Netflix streaming library later this month. After losing close to 1800 titles last week (including popular titles from EPIX, James Bond films, and the end of South Park on May 29), the TV show additions (albeit kid's titles) come at a good time for Netflix.
"We are delighted that Netflix's members and their young children will be able to experience a selection of tremendously popular original series from Disney Junior and Disney XD," said Janice Marinelli , President, Disney-ABC Domestic Television.
"Families love Netflix and we know they especially love the imaginative and high-quality TV shows and movies from Disney," said Ted Sarandos , Chief Content Officer at Netflix.
Source: Netflix