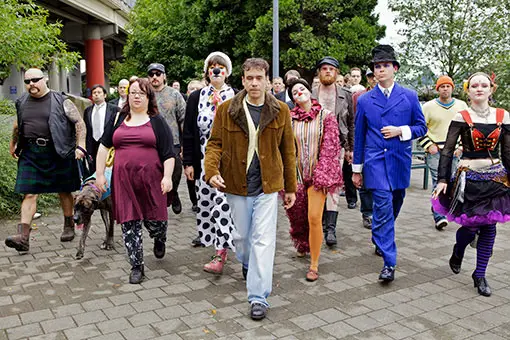 Remember the HD channel wars? It's been a couple years now since television service providers would shoot press releases at each other claiming they have the most HD channels. The last real egregious announcement came from Dish Network when they claimed 200 HD channels in their lineup. But most of us argued VOD channels were not real channels and therefore the number was unsubstantiated. Eventually, cable and fiber-optic providers were able to catch up with Dish and DirecTV who usually led the race. Since then, subscribers have begged providers for their favorite HD channels, and a few have been awarded along the way. But the bandwidth, it seems, was reached for high-definition networks.
Starting last week DirecTV refueled our cravings for high-def content with the launch of 8 new HD channels. Those channels include Investigation Discovery, Lifetime Movie Network, TV Land HD, Headline News, Independent Film Channel, Cooking Channel HD, H2 HD, and Encore Action HD. (See below for channel numbers.)
Will the DirecTV HD channel additions spark another race to provide the ultimate in HD programming? Will there ever be a day when we won't have to pay for those hundreds of SD channels we don't watch? Let's wait and see how Dish responds…just like the old days.
DirecTV HD channel additions Jan. 31, 2013:
Investigation Discovery
IDHD/Ch. 285
Get your blood pumping with shows like Redrum, Disappeared, True Crime, and more.
Lifetime Movie Network
LMNHD/Ch. 253
Enjoy original movies and popular hits.
TV Land HD
TVLHD/Ch. 304
Catch new and classic shows like Hot in Cleveland, Happily Divorced, Curb Your Enthusiasm, and The Cosby Show.
Headline News
HLNHD/Ch. 204
Check out the latest news and pop culture buzz.
Independent Film Channel
IFCHD/Ch. 559
Kick back with Portlandia, Malcom in the Middle, Out There, and more.
Cooking Channel HD
COOKHD/Ch. 232
Learn to cook scrumptious meals for you and your loved ones with shows like Not Your Mama's Meals, Extra Virgin, [email protected]'s, and more.
H2
H2HD/ Ch.271
H2 HD offers a deeper perspective on history from all around the globe with shows like America Unearthed, Ancient Aliens and Mankind Decoded.
Encore Action HD
EACTHD/ Ch. 541
Experience the best in high-octane movie entertainment.
For a list of all DIRECTV HD channels view this page.