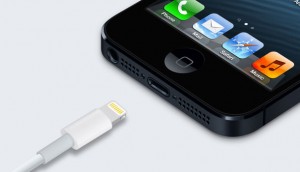 One of the announcements Apple did not make regarding their new iPhone 5 was about video… particularly video-out for a phone that can handle HD video in 16:9 format.   The new Lightning connector cable is already a subject of some controversy as, originally, it meant users would no longer be able to use the much-loved/much-maligned 30-pin connector cable that the iPhone has had since its inception in 2007.
Then Apple placated iPhone users/fans with information about a Lightning-to-30 pin adapter to be used with the older connector cable.  Yet, when Apple's executive team rolled out the iPhone on September 12th, there was little mention of video (no mention of what would replace YouTube as a native video player indicated that Apple was just fine with YouTube rolling out their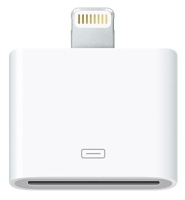 own app to handle video on the fly) except that the newest iPhone would have a sharper Retina display (326 ppi) and, due to the larger screen, could now handle 16:9 aspect ratio video without clipping the top and bottom via letterboxing for a full resolution of 1136 x 640.  No mention was made, however, as to how it would look on an HDTV or any mention of video out via the new, smaller Lightning cable port.
At first it seemed that Apple might simply depend only on AirPlay for cross-device video (and audio) playback, and would sell a lot more Apple TV devices in the bargain, but now The Verge has comments by an Apple spokesperson that points the way to adapter cables for video-out purposes so that, even without Apple TV, you can wire your device to an HDTV set, home theater system or audio system without much fuss at all.  The spokesperson confirmed that both Lightning-to-HDMI and Lightning-to-VGA cables will be available in upcoming months (though I'd be doubtful it will happen before the holidays).  This isn't the first time Apple has gone this route (multiple cables for one device), and it's probably not the most elegant solution, but at least Apple isn't leaving those not wishing to purchase Apple TV out in the cold.  And the world is now a much happier place (well, except for the Middle East, but that's an entirely different kind of story that we don't cover here).  So, kumbaya, Apple faithful, and never fear… Apple's got you covered.