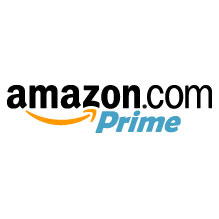 Here's some good news for Amazon Prime members. Amazon has announced an agreement with NBCUniversal that will bring more TV shows to the Amazon Instant Video service. The expanded distribution agreement adds such shows as Parks and Recreation, Parenthood, Friday Night Lights, Heroes, and Battlestar Galactica among other titles. Amazon's service is available on devices like the iPad, Kindle Fire, Roku, Xbox 360 and PlayStation 3, as well as PCs and supporting Blu-ray players and HDTVs.
"We continue to invest heavily in our content selection for Prime members, and have now reached over 22,000 movies and TV episodes available instantly with unlimited streaming," said Brad Beale, Director of Digital Video Content Acquisition for Amazon.
For more information on Amazon's streaming service, visit the Prime Instant Video web page.