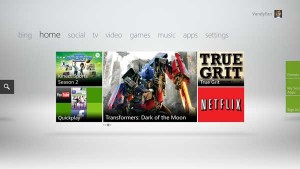 Starting this month Verizon FiOS TV subscribers with an Xbox Live Gold account will be able to download a free app to access live television. The app (developed by Verizon) will give subscribers 26 channels to choose from via Kinect interface, without any need to use a remote control. The channels will be pulled from the subscriber's service package, although exactly which 26 channels will be available hasn't been revealed. Microsoft did, however, mention several networks in their press release last month including Bravo, Syfy, EPIX, ESPN and HBO. The Xbox app will also deliver multichannel streaming in HD quality.
Last month, Microsoft announced plans to add live television programming to the Xbox 360 console from Verizon as well as from Comcast's Xfinity on-demand video library. The service also begins rolling out to more than 20 countries across the world this month. Content from BBC in the U.K., Telefónica in Spain, Rogers On Demand in Canada, Televisa in Mexico, ZDF in Germany, and MediaSet in Italy are among the international partners.
"FiOS TV on the Xbox 360 is an excellent example of how we're working with market leaders to erase old technology borders to expand the FiOS TV experience and taking advantage of unique new features including voice- and gesture-control of live TV entertainment via Kinect," said Eric Bruno, vice president of consumer and mass business product management for Verizon.
Source: Microsoft Press