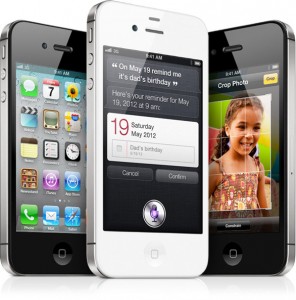 Well, rumors that Apple's iPhone 5 would have voice recognition software certainly turned out to be true. But the new phone ends up being an improved "4" model, and not the iPhone 5 many expected. Who's complaining though? iPhone 4S has got enough to hold us over for a while. For one, the voice software labeled "Siri" translates voice commands to make calls, send texts, and even answer questions such as "Where's the closest ATM?"
What's more, the 4S packs a more powerful energy-efficient dual-core A5 chip, an improved 8 megapixel camera that shoots 1080p video at 30fps, iOS 5, and soon-to-be-launched iCloud compatability.
The iPhone 4S will hit stores on Oct. 14, 2011. Apple is taking pre-orders starting Oct. 7.