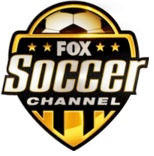 It's been long anticipated (since Fox Soccer Channel started offering a 720p feed back in January, 2010), and now it appears Comcast is offering FSC in HD to its 23 million+ subscribers. The news comes via Goal.com who picked up on a NYTimes mention that seems to have gone unnoticed.
Fox is covering the UEFA Champions League matches and final between Barcelona and Manchester United this weekend — a huge event for soccer fans which will feature such well known players as Lionel Messi and Wayne Rooney. Fox will be covering the UEFA Champions League all weekend offering highlights and re-broadcasts.
Citing the Fox/Comcast agreement, the NYTimes article says that "FSC is now available in HD on all major cable and satellite systems." However, the nightly "Fox Soccer Report" is not yet broadcasting from the studio in HD.
Is Comcast really offering FSC HD in all markets? Please let us know in the comments below or via contact form.