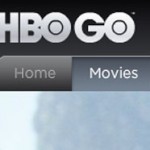 HBO Go, the streaming service that carries about 1,400 titles in SD (standard-definition) & HD (high-definition), is now available for DirecTV subscribers online. Customers can simply use their DirecTV username/password to log-in and access the content.
DirecTV subscribers who use the service can also bookmark titles, watch extra content and behind-the-scenes footage, search and browse by tags, and customize list viewing options.
HBO Go was previously launched on AT&T's U-verse, Comcast, Cox, and Verizon's FiOS TV service. HBO Go launched in Feb. 2010 on AT&T and Verizon. HBO's sister channel, Cinemax, launched MAX GO in Sept. 2010. The website also streams content in high-definition (HD) quality to both Macs and PCs.
HBO Go streams content such as upcoming series Game of Thrones (premiering April 17), Boardwalk Empire and True Blood, as well as HBO classics such as The Sopranos, Sex and the City and Deadwood, as well as original films, sports, and special programming.
"The addition of HBO GO and MAX GO is the next step in bringing quality video content to our customers anytime, anywhere," said Derek Chang, executive vice president, Content Strategy and Development, DIRECTV.
Here are some of the features:
New titles immediately after their premiere on the networks;
The ability to create a "Watchlist" that keeps track of bookmarked content for later viewing;
Bonus content including interviews, recaps, and behind-the-scenes extras;
Customizable views showing titles in slideshow, grid or list format;
And the ability to pause, rewind and view at their convenience.