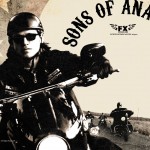 Netflix has started streaming 20th Century Fox titles such as "Glee" and "Sons of Anarchy" since last Friday. The two company's non-exclusive distribution agreement includes the first season of "Glee" and the first two seasons of "Sons of Anarchy."
"Our members love TV shows, and making such pop-culture hits like 'Glee' and 'Sons of Anarchy' available to watch instantly reinforces our commitment to provide them a wider selection of programs," said Netflix chief content officer Ted Sarandos.
Additional TV shows from FOX now available to stream on Netflix include "Ally McBeal" and "The Wonder Years." More titles (including movies) from FOX will be added when current premium licensing agreements end.
Previously added titles from FOX include "Prison Break," "Arrested Development," X-Files," "24" and "Buffy The Vampire Slayer."
Via Netflix Blog