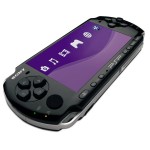 Sony is now selling the PSP 3000 for $129, down 24% from the retail price of $169 U.S. The black "Core Pack" model features Wi-Fi, online multiplayer, friends, Memory Stick Duo expansion slot, built-in mic, MP3 and movie playback capability.
The PSP 3000 was originally released in December, 2008 and has been available in several different editions including the black MLB 10: The Show Bonus edition and green Metal Gear Solid edition, among others.
If you haven't tried LittleBigPlanet on the PSP you're missing out – the game's a real treat on the portable PSP. You can find the PSP 3000 at SonyStyle, Amazon.com, and Gamestop among others.