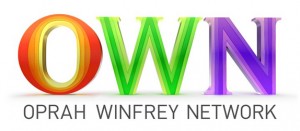 Finally, another HD channel. Dish Network has launched Oprah Winfrey's OWN network in high-definition — the first service provider to do so. OWN launched in January of this year but has only been available in standard-def 480p from providers. Now, the 1080i broadcast can be found on Dish channel 189 for subscribers to the America's Top 200 package or higher tier.
Shows on OWN network include "Ask Oprah's All Stars," "Oprah Presents Master Class," "Oprah Behind The Scenes," and "Your OWN Show: Oprah's Search for the Next TV Star."
OWN also programs movie and documentary content such as the award-winning "Precious" and several original documentaries with Julia Roberts, Forest Whitaker, Gabriel Byrne and Mariel Hemingway.
"Many viewers have contacted us eager to watch OWN in HD, and now with the help of DISH Network, we are able to fulfill their request and continue serving our audience," said Allan Singer, EVP, distribution & strategy, OWN: Oprah Winfrey Network.
The launch of a new HD network in the U.S. is welcome news for the hi-def community. High-definition network launches have pretty much come to a halt as service providers reach their max spending amounts and in some cases max bandwidth.
The channel officially launches in HD on Thursday, March 3, 2011.