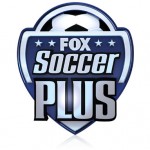 Fox Soccer Plus HD is now available to AT&T U-verse TV subscribers. The hi-def channel is a must for soccer junkies who want to follow international soccer matches from England's Barclays Premier League and global tournaments such as England's FA Cup.
Additional competitions available on 'Soccer Plus' include the UEFA Champions League, Italy's Serie A, the Coca-Cola Championship, the Carling Cup, and matches played by England Men's National Team.
The channel is a partner to Fox Soccer Channel also available from AT&T (although currently only in standard-definition).
Fox Soccer Plus also broadcasts premium rugby matches from the Magners League, the Guinness Premiership, Heineken Cup, ABSA Currie Cup and Tri-Nations series.
Fox Soccer Plus HD is now available to subscribers for $15 a month. AT&T is offering a free one week preview of the network starting today through Sunday, February 27. The premium soccer network can be found on channel 1653.
"We are excited to deliver our package of the world's most competitive soccer and rugby action to AT&T U-verse's base of dedicated fans," said David Nathanson, executive vice president and general manager of FOX Soccer Channel and FOX Soccer Plus.
Cablevision recently launched both FOX Soccer Channel HD and FOX Soccer Plus HD on their systems.