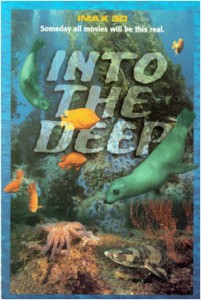 Joint venture between Sony, Discovery and IMAX will broadcast 3D content 24/7.
DirecTV will be the first television provider to launch 3net, the joint network that includes Sony Corporation, Discovery Communications and IMAX Corporation. The network will kick off at 8:00 PM Eastern on DirecTV's channel 107 with the premiere of "Into the Deep 3D" and new original 3D programs "China Revealed" and "Forgotten Planet."
For the rest of February, 3net will premiere a new program every night at 9:00 PM Eastern.
"Today's announcement marks the culmination of a dynamic collaboration, and we are very proud of what has been accomplished in the seven short months since the network began its development," said Tom Cosgrove, 3net's President and Chief Executive Officer.
"The broad availability of high-quality, native 3D content is a critical step towards consumers fully embracing 3D," said Rob Wiesenthal, Executive Vice President and Chief Financial Officer, Sony Corporation of America.
The schedule for the launch on Feb. 13 is as follows:
"China Revealed" (8:00 PM Eastern)
"Into the Deep 3D" (9:00 PM Eastern)
"Forgotten Planet"  (10:00 PM Eastern)
The joint venture formally announced the name of the new 3D network early last month, after operating as 3D Net Co LLC and using the name 3DNET for about a year.