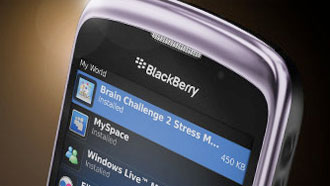 The BlackBerry OS has received more mobile traffic than Apple's iOS in the US, for the first time surpassing Apple by about 1.5%, according to StatCounter Global Stats. The lead does not reflect worldwide stats however, where Symbian OS leads at 31.9%.
In the US, BlackBerry OS got 34.3% of internet mobile usage and Apple's iOS got 33% for the month of November.
"These figures suggest that developers should not be developing solely for the iPhone to the exclusion of BlackBerry and Android," said Aodhan Cullen, CEO, StatCounter.
He added, "if current trends continue, BlackBerry and Android combined are on course to become twice the size of iOS as regards mobile internet usage in the next year."