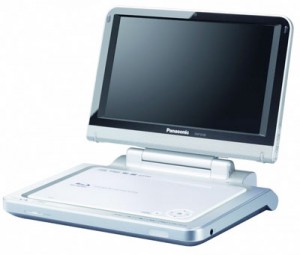 Getting in on some pre-Black Friday action Amazon has started their 48-hour sale on HDTVs and video equipment. The sale starts today, Nov. 12 and runs through Nov. 13 until 11:59 p.m. Deals include HDTVs and media players from top brands like Samsung, LG, Apple and Panasonic.
How about this? Save $100 on an Apple TV with 160GB hard drive. Or even better, save $319 on a Panasonic Portable Blu-ray Player. And, find great pricing on Samsung HDTVs ranging from 32″ to 63″ in both LED and Plasma models. (Those prices you can only see upon checkout.)
Check out some deals we cherry-picked below and click here
to see the full list of products included in the 48-hour sale.
Panasonic DMP-B100 8.9-Inch Screen Portable Blu-ray Disc Player – $179 (Reg. $499)
Apple TV with 160GB Hard Drive – $129.99 (Reg. $229)
LG 26LE5300 26-Inch 720p 60Hz LED LCD HDTV – $359 (Reg. $499)
TCL LE32HDP21TA 32-Inch 720p 60 Hz LED HDTV with 2-Year Warranty – $459 (Reg. $549)