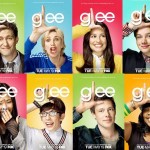 Via a press release the FOX networks that have been blocked from Dish Network customers since the start of this month have been turned back on, after a deal was finally struck late yesterday. This is great news for Dish customers who lost some of their favorite channels during the dispute, including FX (carrying the popular show Sons of Anarchy), National Geographic Channel, and FOX's 19 regional sports networks.
The deal will put the rest of the World Series games hosted by FOX on the air, with San Francisco leading Texas 2-0. NFL, NHL, college football and basketball games will also be available again for Dish customers. Other popular shows from FOX such as Glee, House, and Border Wars will also be back on the air.
A large number of Dish customers threatened to cancel their service during the blackout, many of them expressing anger that regional FOX sports channels were the only reason they subscribe to the satellite provider. Both Dish Network and FOX have been blamed for the failure to reach a deal. But was this whole dispute either of the company's fault or the fault of the FCC for not regulating carriage fees, as TVPredictions suggests.
In detail according to the press release, "DISH Network will continue to provide programming from the local Fox and MyNet television stations in the following markets: Atlanta, Austin, Baltimore (MyNet 24 only), Boston, Chicago, Cleveland/Akron, Dallas, Denver, Detroit, Gainesville (FL), Greensboro/Winston-Salem, Houston, Kansas City, Los Angeles, Memphis, Minneapolis, Milwaukee, New York, Orlando, Philadelphia, Phoenix, St. Louis, Salt Lake City, Tampa, and Washington D.C."