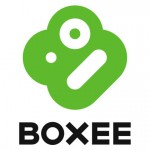 Boxee has started its movie library by adding thousands of films from partners EZTakes, Indie Movies Online, Openfilm and MUBI. Independent, cult, art, documentary and short films make up the new content which is available worldwide. All of the movies are free with commercial interruptions, except MUBI which requires pairing accounts.
The new Boxee Beta also contains over 100 bug fixes, with updates already available for Mac, Windows, and Linux. An AppleTV update should be available next week according to Boxee. Get the latest update at http://www.boxee.tv/download.
To see the added movie titles go to the Movies library, in the Search column click on the drop down menu for "Providers" and select one. From there have fun scrolling! MUBI is the only new movie provider that requires an account before viewing.