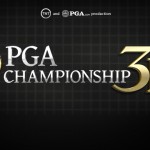 The 92nd PGA Championship will be produced by Turner Sports and the PGA of America and broadcast in 3D on Time Warner Cable. The production will combine footage from eight 3D cameras strategically placed around the Par 3 holes. The 3D broadcasts will be available for viewing on Thursday, Aug. 12 and Friday, Aug. 13.
The telecast will focus on the famous Whistling Straits Par- 3 holes 12 and 17 from 3 p.m. – 7 p.m. ET on each day. Tiger Woods, Phil Mickelson, and defending champion Y.E. Yang are among the champion golfers competing.
"The addition of 3D television and online technology unfolding at Whistling Straits, a spectacular venue for viewers, is yet another new level of excitement for fans to follow the world's premier players," said PGA of America Director of Broadcast & New Media Casey Morton.
"Providing this 3D telecast of the PGA Championship is just another step in our commitment to delivering innovative viewing experiences," said David Proper, Vice President of Programming for Time Warner Cable.
The PGA 3D broadcast will also be viewable online at PGA.com. The NVIDIA 3D Vision Kit, appropriate monitor, and appropriate bandwidth will also be required. Full requirements for 3D web viewing can be found here.
Time Warner Cable will also offer 20 hours of the tournament in 2D high-definition on TNT and CBS, as well as PGA.com and mobile devices.
View more 3D news under our dedicated 3D category.