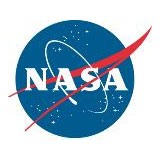 The National Aeronautics and Space Administration has launched a full-time HD channel today, making its MPEG-2 high-definition feed available to cable, satellite, and other media companies. NASA announced they would be launching the channel last Friday.
Content on the NASA HD channel will include live coverage of space shuttle and other spacecraft launches, "ISS Update" — a daily program covering the activities of the on-orbit International Space Station crews, and video footage of the Earth shot by space station crews and NASA satellites.
Additional content to run on the channel includes media conferences, lectures, satellite interviews and other special events.
NASA did not provide specifics on which television providers will carry the channel. For NASA TV programming check out their website listings: http://www.nasa.gov/multimedia/nasatv/schedule.html.
Has NASA HD been added to your channel lineup? Let us know!