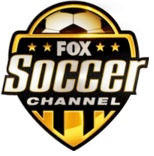 Manchester United, Real Madrid, Manchester City, Tottenham Hotspur and Celtic FC are among elite soccer teams to play in U.S. Stadiums.
Fox Soccer Channel will broadcast several upcoming soccer matches which bring some of the best European teams to U.S. soil. The action (presented in HD) starts this Wednesday, July 21, when Scotland's Celtic FC battles Sporting Lisbon of Portugal at Fenway Park, the famous home of the Boston Red Sox.
Dubbed "Football at Fenway," the soccer match will take place 42 years after Pele first brought the game to Fenway Park. Live coverage of the game begins at 8 p.m. ET on Fox Soccer Channel.
From July 22-25, Barclays New York Challenge brings the European teams to Red Bull Arena in Harrison, N.J. starting with the host New York Red Bulls vs. England's Tottenham Hotspur on Thursday, July 22. French-born striker Thierry Henry (formerly of the Arsenal) will make his debut that evening playing for the Red Bulls. The next night, July 23, pits England's Manchester City against Portugal's Sporting Lisbon.
Not enough soccer for ya? Fox Soccer Channel on Sunday has a quadruple-header scheduled for 10 hours of live soccer, starting at 1 p.m. ET with the final two matches of the Barclays New York Challenge. The final game of the day (not listed below) will start at 10 p.m. as the Seattle Sounders host the Colorado Rapids.
All games will be presented in HD. Check out the Fox schedule below for exact dates and times.