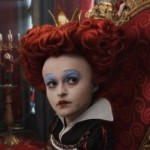 The top selling Blu-ray Disc as of June 13, 2010 is Alice in Wonderland (Disney), followed by Shutter Island (Paramount) and From Paris With Love (Lionsgate). This data comes from Home Media Research and Nielsen, which shows the Blu-ray share for those titles as compared to DVD varies from about 27-28%. Avatar (Fox) remained a top seller coming in at #4, and The Wolfman (Universal) took the #5 position.
On an interesting note, Blu-ray share of BBCs Life (which came in at #6) is much higher than most titles at 43% (the series is alone good enough reason to buy into high-def). And, Blu-ray share of 2010 Academy Award Winner The Hurt Locker (following Life in the #7 spot) is at a whopping 52% — according to Nielsen.
Total Blu-ray Disc revenue for the week reached $19.52 million, a number down 1.98% from the same period last year. In comparison, DVD revenue hit $123.36 million, down 34.59% from last year.