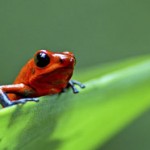 LIFE, the BBC's follow up to the hugely popular Planet Earth series, will be broadcast over 11 episodes in HD starting Sunday, March 21, 2010. The series will break new grounds in filming, showcasing techniques such as The HD Heli-Gimbal (producing rock-steady aerial shots with 800mm lens distance capacity), Extreme High-Speed Photography (reaching speeds of up to 1,000 FPS), Underwater Time-Lapse Sequences, and new techniques in microscopy, infra-red, and ultrasonic imagery.
LIFE took four years to complete, and was filmed entirely in high-definition over 3000 days on all continents. The goal of the BBC/Discovery Channel production was to explore extraordinary animal behavior when faced with life or death. Topics for the series include: The Challenges of Life, Reptiles and Amphibians, Mammals, Fish, Birds, Insects, Hunters and Hunted, Creatures of the Deep, Plants, Primates, and The Making of Life.
LIFE is narrated by none other than Oprah Winfrey, and tells 130 stories of the natural world in extreme survival conditions. 54 of the stories have never been seen on TV before. Some television firsts include footage of dolphins creating circles of mud to entrap fish — a method called 'mudringing', greater bulldog bats hunting fish filmed at 2000 frames-per-second, and a pebble toad's escape from a tarantula by bouncing like a rubber ball down a mountain.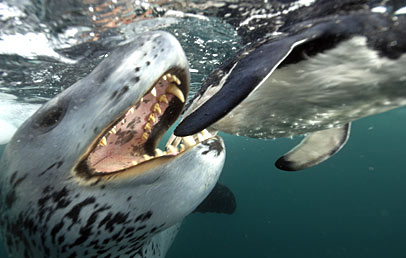 Read more from the source.