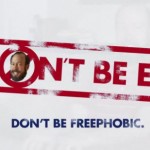 Time Warner Cable will no longer market their HD services as "free" according to a company statement which followed a Better Business Bureaus recommendation. Multichannel reported yesterday The National Advertising Division found TWC had been using the term "free" for about two years when the price of HD service had actually become embedded in the price of its regular service. Therefore, it shouldn't be called free.
The NAD investigation stemmed from a complaint that AT&T had filed with the BBB, which says TWC ran advertising that showed AT&T as a character called "Ed" who conceded to AT&T's additional HD charges rather than go with free HD from TWC.
Additional ads from Time Warner Cable focused negatively on AT&T's contract terms, which AT&T said were unsupported.
As a result you will no longer see TWC offering free HD to subscribers. What will "Ed" do with his time now? Hey TWC, how about "HD channels no extra fee." Just a suggestion.