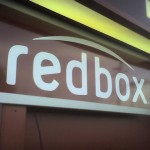 Coinstar CEO Paul Davis said Redbox will most likely begin offering Blu-ray Disc rentals from its over 22,000 rental kiosks throughout the U.S. by the middle of 2010, that according to Home Media Magazine. Although a rental fee was yet to be determined, the CEO said the fee will "for sure be higher" than standard DVDs.
Redbox is also testing video game rentals in two markets which include Reno, Nevada and Wilmington, North Carolina. Platforms include Wii, Playstation 3, PlayStation 2, Xbox 360 and Nintendo DS. Video game rentals are $2 per night, and one might speculate Blu-ray rentals will cost the same.
In other Redbox news Warner Home Video has imposed a 28-day hold on new releases, enabling retailers exclusivity during that period.