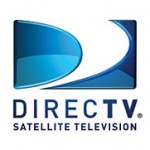 HDGuru Gary Merson wrote an article claiming DirecTV's newest satellite DIRECTV 12 (launching tonight) will bring the first US high-definition 3D channel. While it was confirmed by DirecTV that a successful launch of the satellite would bring more digital programming (supposedly up to 200 HD channels according to TV Predictions), HDGuru says the satellite provider will make an announcement about the 3D channel at CES 2010.
The new satellite should be fully operational in 3 to 6 months and bring sports, movies and additional programming in HD 3D. Subscribers will be able to get the 3D content via a firmware upgrade to their existing satellite set-top boxes (according to the report).
Although DirecTV hasn't officially announced anything yet in regards to the channel, an all 3D channel sure does sound cool. Specifics like what type of glasses will need to be worn or which new 3D HDTV you'll need have not been specified.
Look for several manufacturers to display new 3D HDTVs at the CES convention, and for any DirecTV annoucements about the rumored channel.