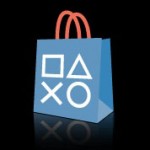 PSP users who already have a collection of PSP Minis can just download them again for free to the PS3 console.
The update also adds data transfer between two PS3 systems. The new feature hopes to streamline the process of moving saved games and media from an old PS3 to a new PS3. Personal content like music and photos can be copied from one PS3 to another, but saved games and items downloaded from the PlayStation Network can only be moved and then deleted.
According to the Europeon PlayStation Blog, the process is pretty simple:
Turn both the current PS3 (A) and new PS3 (B) on and connect them with a LAN cable; PS3 (A) should be connected to the TV
On the XMB of PS3 (A), scroll to the Settings menu and select [System Settings] and then [Data Transfer Utility]
Follow the instructions on-screen and transfer data
After transferring the data, follow the instructions on-screen, and then connect PS3 (B) to the TV to view the XMB
If content that was downloaded from PlayStation Store was transferred as part of this operation, you must activate PS3 (B) before you can use the data. Log in to the PS3 system as the user who owns the content, and then select (PlayStation Network) > (Account Management) > (System Activation) to activate the system.
Personally, I hope this means we are one step closer to Sony allowing the PS3 to play every PSP title. There are several PSP games that I'd love to play. I could just buy a PSP, but I can't even bring myself to play my Nintendo DS. If I'm away from the computer or the TV, I always feel like I should be reading or something. I know — my priorities are all screwed up.