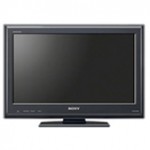 Sony is running a limited time offer until Dec. 12 on select HDTVs and HD camcorders, including a 32″ Bravia (KDL32L504) for only $379 and 40″ Bravia (KDL40S504) for only $589. The Sony CX500V HD Camcorder is marked down to $999 ($100 off), as well as several Cyber-shot digital cameras and the Sony Reader. (Some the offers may require the coupon code SONYTV40S.)
The CX500V HD camcorder is 1920×1080 resolution with built-in GPS receiver letting your "Geo-tag" your videos and photos. The camera captures still images at 12 megapixel and stores them to 32GB internal memory. The camera also has an advanced "Exmor R" CMOS sensor which captures high quality video even in low light.
Believe it or not SonyStyle is also offering a free PS3 or Blu-ray player with the purchase of select Bravia HDTVs. The Playstation is the 120GB "slim" model and the Blu-ray player the BDP-S560 model, both of which retail for $299. The select Bravia HDTVs eligible for the offer range from the 46″ Z Series ($1,709) to the 52″ XBR9 Series ($2,249). There are a total of 9 Bravia model HDTVs to pick from. Here's a link
to that offer.