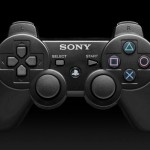 SonyStyle.com is offering $50 off its 80GB and 160GB Playstation 3 systems until October 21. In addition, customers who buy a console will get a free Dualshock3 wireless controller.
The 80GB PS3 currently sells for $299, which means the $50-off deal brings it down to $249. The 160GB PS3 (which normally sells for $399) is now at $349 with the promotion. (The 160GB system also includes Uncharted: Drake's Fortune and a voucher for free game download.)
Another promotion on SonyStyle takes off $50 when you purchase an accessory (including games) and an extended service plan. It appears both $50 savings offers cannot be combined.
Update: It looks like the 80GB PS3 is out-of-stock already.