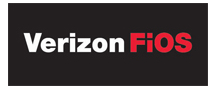 Verizon's FiOS TV has launched in eight parts of central New York, including Clay, East Syracuse, North Syracuse, Cicero, DeWitt, Salina, Camillus and Fleming. The fiber optic-based service is now available to 50,000 residencies, with an additional 12,000 to be added by the end of the month.
Verizon FiOS offers 121 high-definition (HD) channels in the area, and 600 total channels including standard-definition. The company's video-on-demand service offers 1400 HD titles per month.
"Our advanced 100-percent fiber-optic network was built for HD, and right out of the box we're making more HD channels available than Time Warner has provided after decades in the business," said Christopher Creager, Verizon president and general manager for the Northeast region.
Verizon plans to make their service available to 100,000 residencies in the region by year's end.