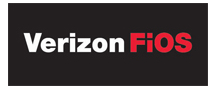 For some residents in Pittsburgh, PA, Verizon's FiOS TV will be available in as little as weeks, according to a company announcement celebrating a 10-year cable franchise agreement with the city. Verizon is also offering cash back for customers who sign up before Dec. 19.
However the service will not be available to all residents of Pittsburgh. Others will have to wait, as Verizon expands its network across the entire city within 6 years.
"Consumers in this city at long last have a better choice for TV," said Verizon rep. Mary Yarbrough. "Today, they join consumers in many suburban communities across southwestern Pennsylvania who are enjoying FiOS TV."
Verizon's FiOS is a fiber-optic based network which offers television, voice and internet service as one package. FiOS provides approximately 120 high-definition (HD) channels and 1400 HD video-on-demand (VOD) titles per month.