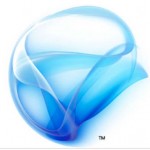 Yesterday Microsoft announced plans to "raise the bar" for streaming HD video online by releasing IIS Media Services 3.0 incorporating Live Smooth Streaming for high-definition (720p) video, and easing the use of their Silverlight browser plug-in.
Microsoft will preview its latest Silverlight developments at the International Broadcasting Conference (IBC) from Sept. 11-15. Improvements set for Silverlight 4 include native multi-cast support, and support for offline digital rights management which allows DRM-protected downloads to be watched while offline.
Other announcements include the release of IIS Smooth Streaming Transport Protocol and Protected Interoperable File Format (PIFF). Both fall under the Microsoft Community Promise which encourages software developers to integrate Smooth Streaming technology.
The Live Smooth Streaming and Smooth Streaming player development kit will be available for developers to build their own custom players using template. The kit will be available with the release of IIS Media Services 3.0, expected within the next 30 days.
Microsoft's partners in the venture include Envivio Inc., iStreamPlanet Co., Level 3 Communications, and TwoFour Digital.