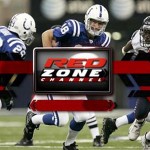 DISH Network announced it will launch "NFL RedZone" in both standard and high-definition this football season. The channel from NFL Network will first be available on Sept. 13, the first Sunday of the regular season.
NFL RedZone will show live action and real-time highlights of NFL games from the 1:00 and 4:00 pm ET games. The channel will also bring real-time scoring and fantasy football updates from the new NFL RedZone studio in Los Angeles.
"NFL RedZone is the most exciting thing to happen to football since high definition," said Ira Bahr, Chief Marketing Officer for DISH Network. "There's no better way to kick off the 2009 NFL season than by changing the way America watches football, and DISH Network is pleased to offer consumers an opportunity to catch every touchdown and the biggest plays as they happen."
The channel will be broadcast in high-definition on channel 155 as part of Dish's Multi-Sport package. Most DISH customers can receive the Multi-Sport package for an additional $5.99 per month.