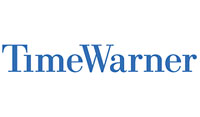 Time Warner and The Nielsen Company have signed a 7-year agreement which includes Nielsen TV, internet and mobile services. The Nielsen services will be provided to Time Warner broadcast, cable, syndication units and affiliates.
The contract includes The CW Television Network, HBO, Warner Brothers Domestic TV Distribution, Time Inc., RET Media and station WPCH.
This is the first agreement to combine all the Nielsen services subscribed to by Time Warner businesses all in one contract.
"Our new agreement with Nielsen will provide all Time Warner businesses aggregate measurement and improved reporting across the media landscape," said Turner Broadcasting System's Chief Research Officer Jack Wakshlag.