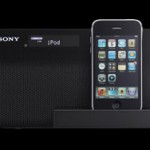 Sony and Best Buy combined efforts to launch a line of audio products under the ALTUS brand. The ALTUS brand features wireless audio systems for docking iPods, plug and play speakers, and home theater integration starting with the Sony BDV-E500W.
iPod expansion
For wireless audio the ALT-SA31iR multi-room iPod system includes a docking station and two wireless speakers. The station has an AM/FM tuner and S-AIR remote commander with LCD display.
The Sony AIR-SW10Ti is a more compact system which has two built-in speakers and one low profile wireless subwoofer. Max output is 60 watts RMS.
The ALT-SA31iR system will retail for about $700 and the AIR-SA10Ti model for about $400.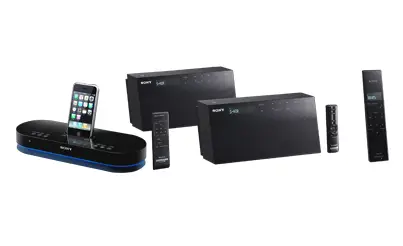 Wireless audio from your PC
The ALTUS product line features two audio systems that connect to your PC via USB. The ALT-SA32PC includes an S-AIR transmitter and two wireless speakers.
The ALT-A33PC has the S-AIR transmitter but will also include a universal transmitter which can work with various audio products given its analog inputs.
The ALT-SA32PC package will retail for about $500 and the ALT-A33PC for about $200.
Speakers
The ALT-SA34R Socket Speaker Package is a set of small S-AIR speakers that will plug into any outlet in your home. The set also comes with an S-AIR controller with LCD display for viewing song titles and data. The speaker system will retail for about $350.
ALTUS and Blu-ray Home Theater
The ALTUS devices can be combined with the Sony BDV-E500W home theater system to expand sound into 10 rooms. A media port on the BDV-E500W allows iPod connectivity using its included cradle. (Optional cradles for other media players can also be used.) The Sony BDV-E500W system has an MSRP of $799.
Availability
The new ALTUS products are available for viewing and pre-order at SonyStyle.com. The Sony BDV-E500W is currently available for $769 at Amazon.com
.