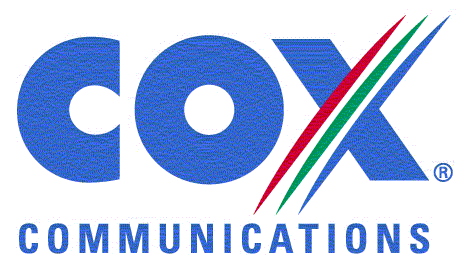 Cox subscribers in the Cox Hampton Roads/Norfolk, VA area will get a slew of new HD channels next month, including MLB Network HD, Fox News Channel HD, and CNBC HD. The additions are part of Cox Communication's "Project EON" (Extendable Optical Network) upgrade.
To receive the high-definition channels, customers must have an HDTV, HD receiver or CableCARD, and the appropriate service package for premium channels.
Here is a breakdown of the expansion according to a company source:
August 20th
On August 20th, the following channels will be available to all Cox HD subscribers, including those living in York County and James City County, who have not been upgraded under the network upgrade plan.
Pay Per View Events Channel HD – channel 701
The Weather Channel HD – channel 724
Encore HD – channel 810 (Movie tier)
MLB Network HD – channel 814 (Discovery tier)
Fox Business Channel HD – channel 818 (Sports & Information tier)
Bio HD – channel 828 (Sports & Information tier)
NBA TV HD – channel 833 (Sports & Information tier)
August 27th
Project EON upgrade work will be complete in York County, allowing Cox customers to have access to up to 24 additional HD channels. This will impact high definition customers in York County, Bethel Manor, USCG Training Station and Yorktown Naval Weapons Station.
On or around August 27th, Cox customers with the proper level of service will have access to the following channels.
ABC Family HD (channel 719)
BET HD (channel 736)
Bravo HD (channel 761)
Cartoon Network HD (channel 717)
CMT HD (channel 733)
CNBC HD (channel 725)
Comedy Central HD (channel 732)
Disney HD (channel 738)
E! HD (channel 741)
Fox News Channel HD (channel 764)
FX HD (channel 716)
Hallmark Movie Channel HD (channel 859)
HBO2 HD (channel 784)
Lifetime Network HD (channel 709)
MTV HD (channel 722)
Nickelodeon HD (channel 729)
Planet Green HD (channel 813)
Science Channel HD (channel 760)
Syfy HD (channel 740)
Speed Channel HD (channel 763)
Spike HD (channel 756)
USA HD (channel 718)
Versus HD (channel 734)
VH1 HD (channel 767)
The network upgrade work is proceeding on schedule and James City County is expected to have access to these channels in the fall.
Thanks to Phil for the update.