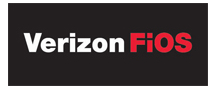 Verizon will celebrate Independence Day by offering customers six hit films at discounted VOD pricing. Special July 4th titles will cost $2.99 (Standard-Definition) and $3.99 (High-Definition). The titles include "American President," "Apollo 13," "Independence Day," "Air Force One," "National Treasure" and "The Patriot."
Unfortunately, not all the films are offered in HD. When searching my guide I only found "American President" and "National Treasure" available in high-definition. Both were priced $3.99.
To locate the titles, look in the FiOS TV Video On Demand guide. There you will find a special folder called "Star Spangled Hits" which contains the discounted films. You can also find the titles under the regular movies listings in the VOD guide.
The discounted titles will be available from now until July 6.
NOTE: It appears "Apollo 13" in HD has been added to the guide. – Editor