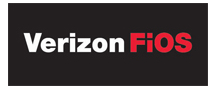 Verizon has expanded its FiOS TV service to 8,000 residencies in Charles County, Maryland. The areas now able to receive fiber-optic television include Anne Arundel, Baltimore, Harford, Howard, Montgomery and Prince George's counties, including Aberdeen, Annapolis, Bel Air, LaPlata and Rockville.
Verizon offers approximately 117 high-definition (HD) channels in Maryland, as well as about 1300 HD video-on-demand (VOD) titles.
"Clearly, they (the Charles County Commission) recognize and support the technological advantage and competitive benefits — as well as the distinctive edge in economic development and quality of life — that fiber will bring to their community," said William R. Roberts, Verizon's regional president for Maryland and Washington, D.C.
FiOS TV is currently available to 9.7 million homes in 14 states including: California, Delaware, Florida, Indiana, Maryland, Massachusetts, New Jersey, New York, Oregon, Pennsylvania, Rhode Island, Texas, Virginia and Washington.