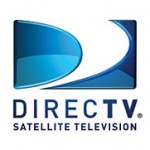 DirecTV has expanded its local HD coverage to 123 U.S. cities with the addition of Harrisonburg, Virginia. Channels added today in high definition include: WHSV/ABC (Channel 3), WVPT/PBS (Channel 51) and FOX (Channel 49). DirecTV now offers local HD in 89 percent of U.S. TV households.
DirecTV also launched ScoreGuide, a new on-screen feature that allows sports fans to easily track scores and game times. The guide also provides a list of channels carrying sports events which can be directly accessed from the guide. ScoreGuide can be minimized or left open to track games and stats.
ScoreGuide will include: NFL, MLB, NBA, NHL, top 25 college football and basketball games, tennis (men's and women's Grand Slam event quarterfinals and later rounds), golf (PGA Tour majors) and next season, NASCAR.