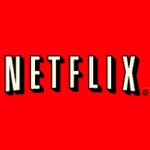 To clarify to process, if your first choice is not available from the Netflix shipping center nearest you (there are 55 shipping centers in the U.S.), your second choice will be sent complimentary while you wait for the first to be shipped from farther away. The second choice will not count towards whatever rental plan you have.
According to Netflix, "we're taking this extra step to ensure you have another movie to enjoy as a complimentary extra DVD rental if your first choice will be delayed." Finally, company policies on the side of the consumer. Nadar would be proud.
Check out the post yourself.