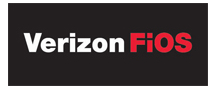 FiOS TV is one step closer for residents in Philadelphia, an area that includes over 600,000 households. On Wednesday, Verizon informed the Philadelphia City Council Committee on Public Property and Public Works that is was ready to offer the fiber-optic television service which also includes voice and data service.
The FiOS network delivers all-digital television and approximately 500 channels which includes 100 high-definition (HD) channels. An HD VOD library also contains 1,000 HD options.
The agreement (proposed) would give Verizon a 15-year deal, during which time the Verizon fiber-to-the-premises network would be installed throughout Philadelphia within a 7 year period.