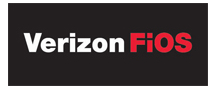 Verizon is now offering 102 HD channels in California with the launch of 66 high-definition channels yesterday. With FiOS TV service, customers will have the option of over 800 HD titles if you include the 700 HD titles on-demand. Some of the new HD channels include Animal Planet, TLC, Science Channel and Smithsonian Channel. News channels include CNN, CNBC, Fox Business Network and Fox News Channel in HD.
Verizon also launched 53 new HD channels in the Pittsburgh area this week, bringing the total number of HD channels available in the area to 100. Along with the 700 HD VOD titles, FiOS customers will have access to 800 HD choices.
In addition to the HD announcements, Verizon premiered its FiOS service in south-central Pennsylvania, covering seven communities in Cumberland, Dauphin, Lebanon and York counties.