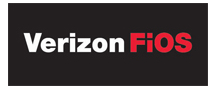 Buffalo area residents now have the option of fiber-optic television service and 100 high-definition channels from Verizon, the company announced today. The initial FiOS launch will cover 60,000 households in the Western New York market, including Amherst, Hamburg, Orchard Park and Tonawanda.
Denny Strigl, Verizon's president and chief operating officer said, "Our advanced fiber-optic network was built for HD, and we're offering more HD channels than Time Warner. With all-fiber connections running straight to their homes and apartments, viewers get both standard- and high-definition TV that is eye-popping and jaw-dropping."
While there is still no video franchise agreement, Verizon has already started wiring parts of the city of Buffalo and has built a video hub office in downtown. Verizon will expand its FiOS service into more Erie County communities in the weeks ahead.