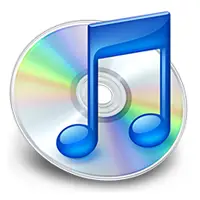 Apple iTunes just added NBC shows to its library again, and has also added high definition downloads. Shows include Heroes (Season 2), The Office (Season 4), Battlestar Galactica (Season 4), and 30 Rock (Season 2). Standard definition downloads are $1.99, high definition downloads $2.99, and for a limited time you can download a free episode of each show in either SD or HD.
Other NBC titles that were added today include Monk (Season 7), House (Season 4), Law & Order: Special Victims Unit (Season 9), Lipstick Jungle (Season 1), Eureka (Partial Season 3), In Plain Sight (Season 1), Psych (Season 3), and Life (Season 1) which are also all available in high definition.
You'll need the latest iTunes 8 and Quicktime 7.5.5 to take advantage of the free episodes. Expect about 15 minutes of upgrading time if necessary before you can begin downloading from the iTunes store.
Classic NBC shows are also available for download on iTunes including The A-Team, Alfred Hitchcock Presents, and Miami Vice. The classic TV shows cost $0.99 per episode to download.