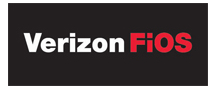 Verizon added 55 new HD channels to its FiOS service in Massachusetts and Rhode Island today. At the same time, it also added 20 new standard definition channels for a total of 75 new channels. The new HD channels include Animal Planet, TLC, Science Channel and Smithsonian Channel, CNN, CNBC, Lifetime, Bravo, TBS, History Channel, Weather Channel, USA and SCI FI.
There are also 13 new HD channels available with FiOS from both HBO and Cinemax. For sports the company added 5 new HD sports channels which includes the Big Ten Network, Versus/Gold Channel, the Outdoor Channel 2, World Fishing Network and Mav TV featuring wrestling, fishing, roller derby and gaming.
The company now offers FiOS Freedom bundles in the region, which include options for a new FiOS TV Extreme package. Verizon says this package offers more HD channels than any cable companies in the market.
Verizon is still offering one-year free use of an HD DVR or HD Home Media DVR for new customers who signup before October 4.