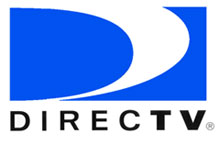 DirecTV announced today their on demand service is now available to customers nationwide. The content is available to customers who have a DIRECTV Plus HD DVR or R22 DVR receiver. There are more than 4,000 titles available at any time, including high-definition (HD) titles.
The on demand service includes customized programmer homepages (customers can have customized content on their homepage), internet remote scheduling (schedule a DVR recording from your computer), free titles (in both standard and HD formats) and pay-per-view titles (both standard and high-definition.)
The channel homepage is DirecTV channel 1000. On demand channels can be reached by adding the number "1" in front of the channel. So, for example if you wanted to access the on demand version of ESPN, Channel 206, you would punch in 1206.