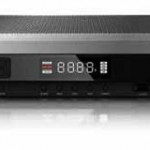 The last couple NBA finals games have left me hanging, due to an oversight in the Verizon FiOS DVR program recording. The problem exists when a program runs over schedule. While watching games 4 and 5 of the NBA finals, with 7 or 8 minutes left, the recording would end. I'd have to wait until the midnight re-broadcast (which ends around 2 AM) or put on ESPN to find out the outcome.
I realized the HD DVR was not actually recording the title of the program, but rather the time scheduled. I decided I wouldn't be bamboozled for game 6. It was time to outsmart the DVR.
The NBA finals have all run over the scheduled 2 hours and 30 minutes, so how can you get the DVR to continue recording the entire game? Simply schedule a recording of the program following it. To be absolutely certain you get the entire broadcast, schedule a recording of the program after that.
So there I was, watching the recorded NBA final game last night, (what can I say, I work nights), when the program did just as I expected. With just over 7 minutes left, the recording cuts out. So I jump to the next scheduled recording which was Sports Zone, and it continued exactly where the game left off.
You might ask, why wait until the last game of the NBA season to solve this? Honesty, I never put two-and-two together. I remember a few recorded programs had cut out prematurely, but they weren't worth crying about. Don' t worry, there are plenty of baseball games that will run into extra innings, and the NFL season is headed our way. In the meantime, let's hope Verizon gets word of the glitch.