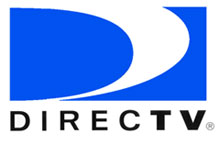 Here is a list of the local channels that DIRECTV currently offers in HD (high-definition), along with some popular shows. The company covers 150 markets in the U.S., which accounts for approximately 94% of households.
ABC HD
Programming includes: Lost, Dancing with the Stars, Wife Swap, Super Nanny, Desperate Housewives, Ugly Betty and Hannah Montana.
CBS HD
Programming includes: CSI: Miami, CSI: NY, Dexter, Late Show with David Letterman, Jericho, The Price Is Right, Criminal Minds, and The Young and the Restless.
NBC HD
Programming includes: Celebrity Apprentice, Law & Order, Extra, My Name is Earl, and the Tonight Show with Jay Leno.
FOX HD
Programming includes: American Idol, Bones, The Simpsons, The 70's Show, Cops, I Love Lucy, Married with Children, King of the Hill, American's Most Wanted, Family Guy, and MADtv.
CW HD
Programming includes: Reba, Everwood, Smallville, Gilmore Girls, One Tree Hill, What I Like About You, Twins and Related.
MyNetworkTV HD
Programming includes: Under One Roof, In Living Color, Celebrity Exposé, Paradise Hotel, and Meet My Folks.
Check your local listings for channel information.