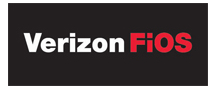 Verizon FiOS customers in the state of Oregon will now enjoy HD (high-definition) content on-demand. The company plans to have 1000 titles per month by the end of 2008.
The Verizon service delivers television programming to homes and offices via fiber-optic cables. The company already offers HD VOD in California, Delaware, Florida, Indiana, Maryland, Massachusetts, New Jersey, New York, Pennsylvania, Rhode Island, Texas and Virginia.
Last month Verizon added more titles to its VOD library including content from CBS, Discovery Channel, Music Choice, HDNet and Ovation TV. Shawn Strickland, Verizon's VP of video solutions said, "We're aggressively creating a competitive TV offering that includes the best content delivered over Verizon's superior fiber network – a combination that is a must-have for today's consumers.