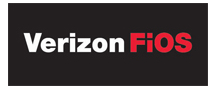 The city of Malden, Massachusetts has approved a license for Verizon to deliver video via its FiOS TV service, allowing residents another choice for digital and high definition television. This brings the number of areas in Massachusetts where Verizon will be available or soon to be available to 67.
"Verizon will compete aggressively for subscribers in Malden with our FiOS services, which are fueled by our lightning-fast fiber-optic network," said Donna Cupelo, Verizon region president for Massachusetts and Rhode Island.
Verizon has started a door-to-door sales campaign nationwide that will include Malden. The city has a population of 22,000, and the term of the agreement will last 15 years.
FiOS television is now available in:
Abington, Acton, Andover, Arlington, Bedford, Belmont, Boxborough, Boxford, Braintree, Burlington, Canton, Dedham, Dunstable, Framingham, Franklin, Georgetown, Hamilton, Holliston, Hopkinton, Ipswich, Lawrence, Lincoln, Littleton, Lexington, Lynn, Lynnfield, Malden, Marion, Marlborough, Marshfield, Mattapoisett, Medfield, Medway, Melrose, Methuen, Middleborough, Nahant, Natick, Needham, Newton, North Reading, Norfolk, Norwood, Reading, Rockland, Rowley, Sherborn, Southborough, Stoneham, Sudbury, Swampscott, Tewksbury, Topsfield, Tyngsborough, Wakefield, Waltham, Wareham, Wayland, Wellesley, Wenham, West Newbury, Westborough, Westwood, Wilmington, Winchester and Woburn, as well as other locations in New York, New Jersey, California, Delaware, Texas, Florida, Indiana, Maryland, Oregon, Pennsylvania, Rhode Island and Virginia.